Welcome to Media Driven Results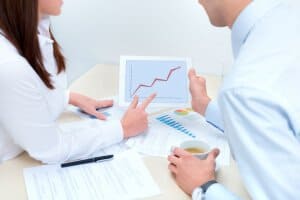 Please allow us to introduce ourselves. Media Driven Results is a customer-first consulting firm and we focus on expert services for your company online. Before we tell you what we're all about and what we have to offer, we should let you know what we're not, too. We're not a one-size fits all company. We understand that your business is unique and we believe that your online marketing strategies should be, too. That's why we're not a hands-off company. We won't meet with you once and then disappear until we have a final product. We work in tandem with you so you understand our strategies every step of the way. We're also not tech snobs who try to dazzle you with buzzwords. Instead, we speak your language so we're all on the same page.
At Media Driven Results, our services include everything from designing social media strategies to online reputation management. In today's web-driven business arena, keeping up with Internet trends is critical to business success.
Our goal is to work with you to make your business even better. By increasing your online visibility and creating a tailored marketing strategy, we can help bring potential customers to you and turn them into real clients. The online marketplace is a living, ever-changing environment, and our expertise is making it work in your favor. We're experts at what we do and our priority is transferring that knowledge to your business- letting you reap the rewards.
How We Strengthen Your Business
Media Driven Results offers consulting services in the following areas:
Content marketing
Social media
Website analysis
SEO
Online reputation management
Branding and logo creation
Paid marketing
Website design and development
It's not just about getting a customer to visit your site. Your site should be easily navigated and it should be professional. If you don't know where to start, Media Driven Results can help you figure out what's necessary and how to make the site user friendly, too.
Content marketing
If you're not posting regularly with a content marketing strategy, we can help. Many business owners find that they don't have the time or interest to update web content or their blog, but we can use our expertise to craft copy that brings in clients.
Social media
Today, your customers look for your website and then check you out on social media. A social media presence gives potential clients the opportunity to find out more about you. Applications like Facebook, LinkedIn, Twitter, or Google+ allow Internet searchers to interact with your business, check out reviews and comments from previous and existing clients, and stay up to date on your latest events and posts. Staying active on social media not only keeps you current and positions you as an authority, but also helps you stay near the top of search rankings.
Website analysis
You've likely put in a good amount of money and effort into your website. It's important you get a return on that investment. Website analysis takes a look at your site's performance, including metrics like:
Number of visitors
Where they come from
How they found you
How long they stay
Site usability and friendliness
Visual impact
After we collect this information, we analyze everything and present you with a detailed list of your company's site performance- and a customized strategy for overall performance improvement. We will show you what is working, what is not working, and why.
Branding and logo
Your branding and logo speak for you before your customer gets a chance to interact with your staff. They should make a big impression. To ensure that your logo and overall branding are communicating your core values to potential customers, partner with our team of pros.
Paid marketing
You need customers to see your site, but sometimes the best way to do that is to use paid marketing methods to get there. Without an experienced team on your side working on this, though, you could be throwing good money after bad. That's why it's a better idea to instead hire a team to help you. You get all the benefits of paid marketing without any of the headaches of running the campaign yourself.
SEO
The greatest website in the world isn't going to do you much good if nobody can find it. This is where Search Engine Optimization (SEO) comes in. SEO gives your site competitive advantage by getting it higher rankings in search engines like Google, Yahoo, Bing, and the like. We perform a detailed analysis of your competitors, what your potential clients are looking for, and tailor your content in a seamless and organic way. When customers search for local companies and specific services, our goal is to make them find you first.
Law firm and small business marketing
We're passionate about working with law firms and small businesses. Marketing for these types of clients is different than marketing for large, nationwide firms. Niche, local businesses and law firms attract specific clients, and their marketing strategies must reflect that. We study your local community, potential clients and customers, and design a unique marketing plan to attract the right potential customers and turn them into clients.
Online reputation management
A crucial part of your business, yet one is that is often overlooked, is online reputation management. We work proactively to keep your business in the most positive light online. One bad review from a disgruntled customer can do untold damage to your business. By keeping your website and social media presence current and relevant, we help keep you near the top of search engine rankings while tamping down any unwarranted negative reviews.
Are you ready to take the next leap forward for business success? At Media Driven Results, we're ready to help. Call today for a free consultation at 443-333-4772. Whether you need help with one service or all of them, we're here to form a long-term relationship with you and help you grow and surpass your business goals.