Law Firm Marketing Services in Annapolis, Maryland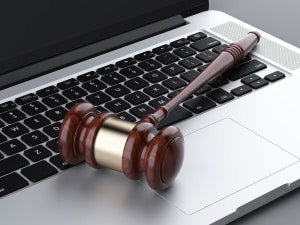 At Media Driven Results, our law firm marketing gets results. We work with you to take your firm from here to there — and "there" can be anywhere you want. Looking for increased visibility in your local market, expanding your business into a new community, or simply more decisively establishing your brand? We partner with you to do all of this, and more.
About Stephanie Manor Chew
Heading up Media Driven Results, Stephanie has extensive experience in law firm marketing. She honed her skills as an Internet marketing consultant at Lexis Nexis Martindale-Hubbell — a premier online destination for over a million law firms around the world. A leader in her field, Stephanie consistently landed in the Top Ten Internet Marketing Consultants at the company.
Today, her business takes her across the country, where she works with various law firms on their marketing strategies. Stephanie gives all her clients added advantage by ensuring she never works with your local competitors.
Law Firms Need Unique Solutions
Marketing for law firms isn't the same as marketing for other types of businesses. Your firm needs a company that specializes in online custom solutions for the legal field. More and more people are searching online for legal assistance, or using the Internet to find positive reviews and information about law firms in their community. Your online marketing strategy must be on point with current trends, with regular updates and informative content, to keep your firm at the forefront of Internet searches. This also makes you an authority in the eyes of your potential clients, making your online and offline reputation even stronger.
Law firms have many resources for marketing and should use those to their advantage. One is Social Media:
Social Media: A multi-pronged social media approach to legal marketing is the new normal. While it's true that many potential leads still use word-of-mouth when looking for a lawyer, much of this word-of-mouth happens on social media. People talk, and the Internet listens. Even more importantly, keeping social media accounts alive and current help your firm market itself. Active social media accounts — like Facebook, LinkedIn, Twitter, or Google+ — help keep your firm high in search engine rankings and establish you as reputable in your community.
Keep Your Competitive Advantage Sharp
As you can see, marketing your law firm is a lot of work — but with a lot of reward. Focus on your business excellence, and we can help you by focusing on ours. By partnering with you to develop a customized marketing strategy for your law firm, we can help you achieve your business goals.
We take the work you've put into your firm and reputation, build upon that, and ensure your entire potential client base knows who you are. Our aim is to make sure you're the first choice in your local market, by optimizing your search engine rankings and getting the word out online about who you are, your practice areas, and why you're the best.
Call Media Driven Results today for a free consultation at 443-333-4772, or drop us a line on our Contact page.